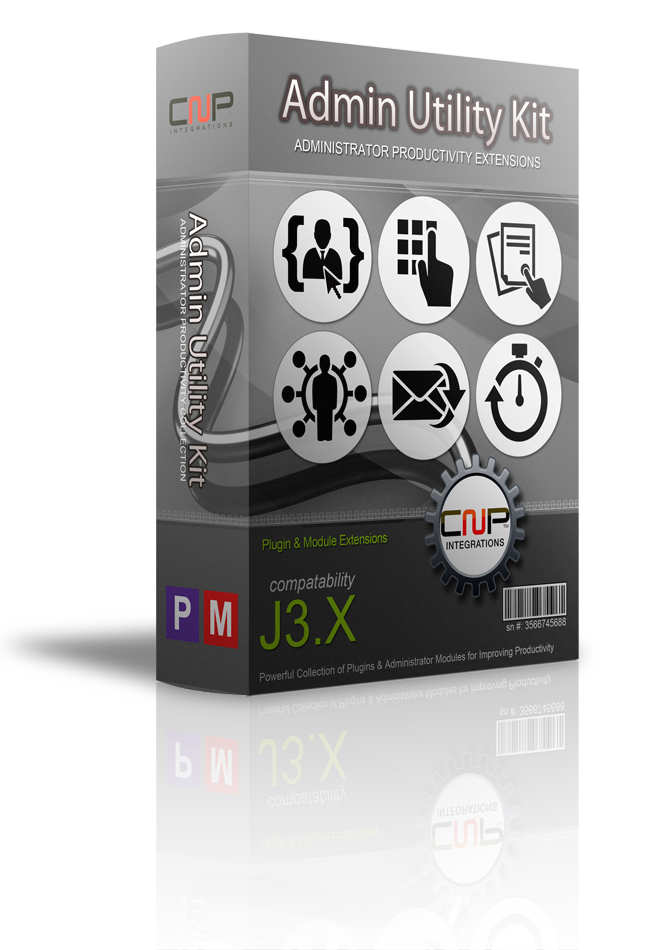 The CNP Integrations team is proud to release our new Admin Utility Kit for Joomla 3.0 administrators. This powerful collection of plugins and administrator modules will improve your productivity and provide access to useful information from within the Joomla administrator user interface. This collection is bundled as an entire package or as individual packages related to the targeted feature sets.
The Admin Utility Kit for Joomla CMS 3.x is a collection of Plugins and Modules designed to help Joomla 3.x administrators customize easy access to resources, jump to recently visited links, quickly switch between editors and extend user sessions.
DOWNLOAD:
SUPPORT:www.getjoomlasupport.com

Admin Utility Kit Included Feature Packages:
Admin Edit Switch is a Plugin and Module combination that allows you to quickly switch between editors without having to return to your profile or global settings.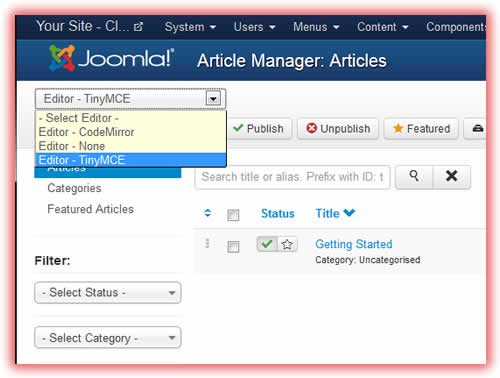 NOTE: You can only position this module in the [cpanel] or [icons] position. Any other positions will have adverse side effects.
Admin Last Links is a Plugin and Module combination for quickly accessing your last visited links while working in the admin area of your Joomla site. This can reduce the number of windows you need to keep open and allow you to return to most recent locations that you have navigated to in your Joomla! Admin area.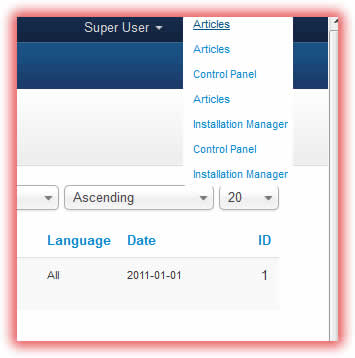 Admin Quick Icons is a module that allows you to configure custom links and assign images to them. This provides the ability to build your own collection of resource links with associated icons which could be accessed as your own custom dashboard.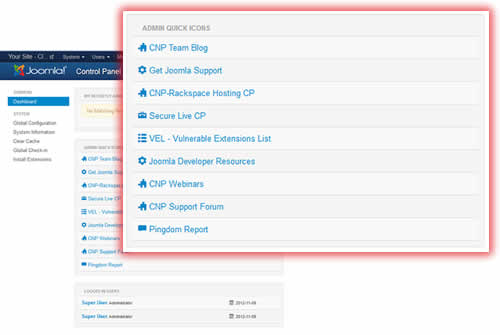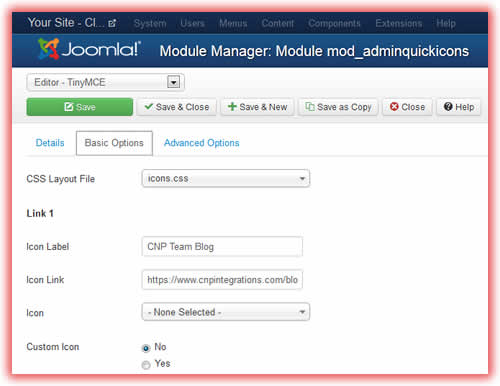 Admin Session Extend is a utility that allows you to extend the administrators user session. This can be helpful to admins that want to keep their sessions active while jumping between activities. This is a collection of 2 plugins that work together. The Remember me backend Provides remember me functionality. Session Extend will work as follows: If user does not opt for remember me, this plugin will set remember until browser closes. We suggest setting a short session timeout, say 5 minutes. Note: The Remember me backend plugin must also be enabled for this function to work.