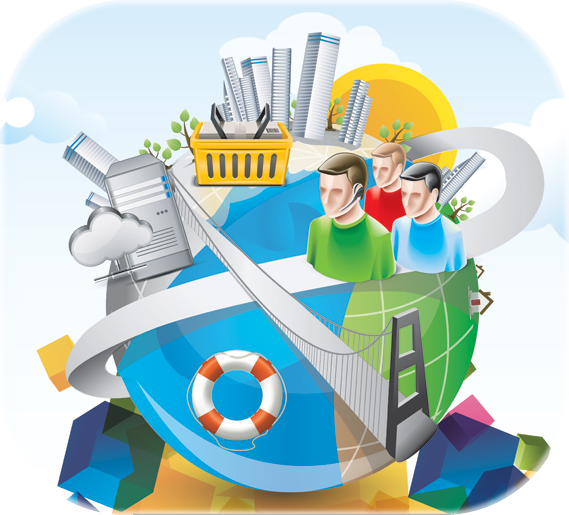 When someone uses the term web site design quite often folks have different perceptions of what this means. Some are thinking of the technical features on the front end such as slide shows, accordion content or tabs while others are thinking of the creative elements, colors or graphics. The whole concept of design in the end is subjective in nature in either case. In the past 10 years of helping folks build beautiful and powerful web sites with Joomla, I have found a simple high level process for getting on the right page with what a client wants or thinks they want and what they actually need or should do. Since there is an ever growing collection of so many great templates and frameworks out there for building the front end design of a web site, I personally feel there is no need to reinvent the wheel in most situations.
Where to begin
The first thing I do is try to understand where the client is starting from. Do they have a current brand, style guide or identity that needs to be matched or improved? Do they have tastes in line with their target audience? Are they realistic with their expectations as they relate with their available budget to implement? This helps me determine design priorities and where they should direct their resources for maximum impact. Once I get past these types of general questions and have a good sense of realistic expectations, I like to take an exploration through various templates and template frameworks to see what the client likes and dislikes. After all they have to be happy with the overall look and feel since they are paying for it. Here is a simple 4 point high level process:
1. Framework
Features, administration and future needs
2. Style
Brand, identity, colors and graphics
3. Placement
Modules or main vs landing vs detail
4. Content Priority
Mobile vs desktop
Going through these elements in detail helps me first identify which template framework to begin building in or if the client does indeed need a custom design. Once I determine the best framework, I narrow down the style, content elements and placement priorities. I will typically, even with a custom design, build on top of an existing framework since this will reduce costs in the long run for maintenance and security.
With smaller sites that have a narrow or specific audience profile this high level design process can be as simple as a few conversations and reviewing some sites of various template venders or competitors. However, with larger sites that involve more stakeholders and complex audience profiles this process can become a bit more of a laborious yet a very important exercise. On smaller low profile sites often you can work in real time and experiment until you get it the way you want. In larger sites you may need to build several prototypes and make comparisons through A/B testing strategies. If sites are live with high traffic you need to build staging platforms and the whole process can be much more time consuming and complex.
Either way, the high level process requires the same questions to be asked and answered. Whether you take a formal or informal approach to designing your web site, large or small, it is the most important step for being in sync with your goals, expectations and the audience that you are trying to reach.