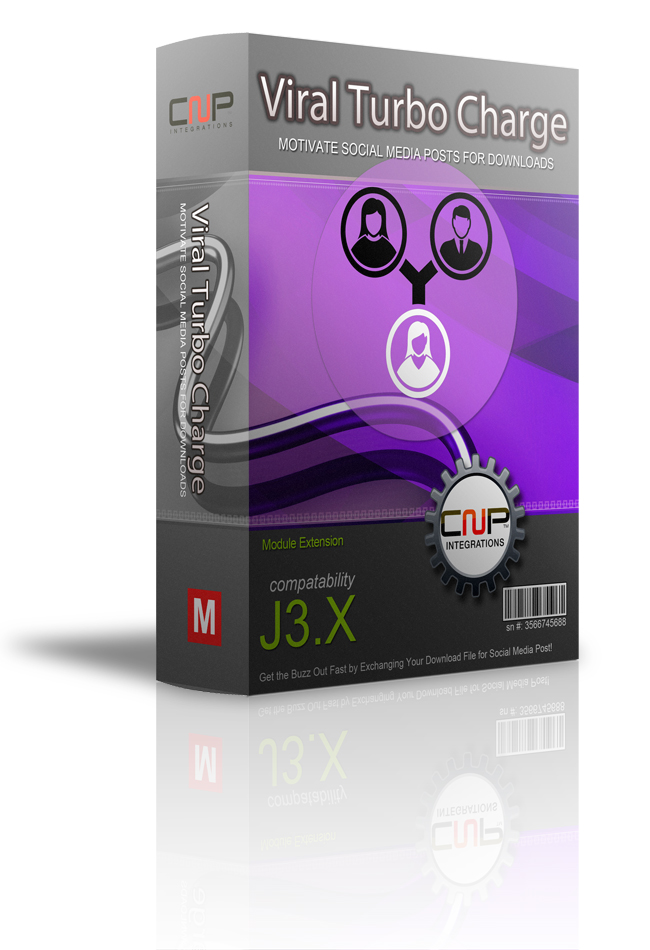 Get your Viral buzz set to Turbo Charge!

Do you need to get your company or your product out there for free, through a successful viral marketing campaign? Music files, product catalogs, software, discount coupons and more can now benefit from the speed of positive review using social media! Our simple viral marketing module makes getting the noise out quick and easy! If your website visitors wants a product or something to download for free, all they have to do is post your message to their preferred social media all in just one click! Nothing holds more weight than friends recommendations and this module aims to maximize your advantage by giving the user your download in exchange for simply passing on your message!

How does it work?

If a visitor wants to get your free download, they simply click on your "Pay with…"-Button. It is an extremely simple process, in which your chosen text – promotional message about your company or product – gets posted to their social media channels.

Your advertising message starts spreading across social media and your user receives their download. Your company, product, or idea can spread virally and the user can use it repeatedly for their downloads.

And the best yet! There are absolutely no advertising popups occurring on our module. The module is on your server and you have all the control! Its so easy!