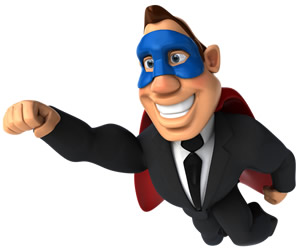 CNP Integrations is searching for new talent in areas that will help us grow our business and capacity to manage more customer relationships.
Our small dedicated team is driven by our commitment to create success stories for companies, entrepreneurs and organizations. We are bound by a code of excellence and dedication to delivering customer satisfaction. We specialize in providing world class business solutions that leverage the Joomla! Content Management System. We are active and enthusiastic about the Joomla community and contribute our time back to the community in ways that will help improve the software and provide better user experiences.
We are currently seeking the following skill sets to help us with new business development and project management support.
RFP writing and opportunity development
SEO Marketing and Social Media Management
Joomla Configuration and Account Management
Content writing and editorial management
PHP and CSS development
Project Management
Every new member of our team must understand Joomla and be passionate about making our customers achieve success stories. Communication and ability to manage client expectations are imperative for your success with us. Our business is built on an hourly support model to maximize value on human capital and assure respect for various levels of expertise.
Our Project Managers work as an account representative and manage all aspects of our client relationship. They are responsible for providing configuration support and training to empower clients to achieve more from their investment. Our highly skilled programmers and technical support team is here to help make our project Managers Joomla super heroes. Our administrative team and online infrastructure is here to provide a foundation for effective and efficient business management and customer satisfaction.
If you are knowledgeable and enthusiastic about Joomla and have special skills in one of the areas listed above we want to hear from you.
This is an independent contracting relationship and will require the ability to take direction well while working independent. It is an open opportunity that can be built to where ever your talents and inspiration drive you. Your success will be our success and ultimately our client's success.
Please contact This email address is being protected from spambots. You need JavaScript enabled to view it. with your resume and cover email about why you think you want to be part of our exclusive online success team.